Your safety is at the heart of every Subaru built.  It's not just one component, like air bags, but the orchestration of multiple components, including air bags, anti lock brakes, positioning of the Subaru Boxer engine and a host of other systems to keep you and your occupants safe.  Please enjoy the videos below and let the team at East Hills Subaru know if you've got any questions by completing the Inquiry form on the right or by calling us at 866-797-6345.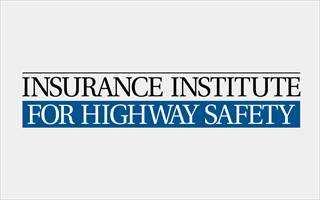 Five Subaru vehicles met tougher criteria than ever before to earn 2014 Safety awards from IIHS. The 2014 Impreza and 2014 XV Crosstrek each earned an IIHS Top Safety Pick, while the 2014 Legacy, 2014 Outback and 2014 Forester all earned 2014 IIHS Top Safety Pick+ status.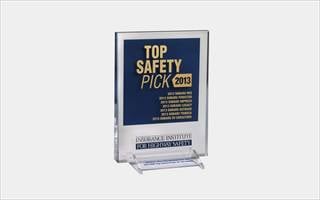 Subaru performs strongly in rigorous new crash testing.
Continuing its strong performance in crash testing, the 2013 Subaru Impreza, Subaru XV Crosstrek, Subaru BRZ, Subaru Tribeca, 2014 Subaru Legacy, Subaru Forester, and Subaru Outback vehicles have received the 2013 Insurance Institute for Highway Safety (IIHS) Top Safety Pick award (TSP).
Furthermore, the 2014 Subaru Legacy, Subaru Forester, and Subaru Outback are the first Subaru vehicles to have been tested for the Institute's 2013 "TSP+" award which requires good ratings for occupant protection in at least 4 of 5 IIHS evaluations, with no less than acceptable in any test. Both vehicles are now rated as TSP+. 
"The strong ratings of our products in IIHS testing supports Subaru's belief in safety" said Thomas J. Doll, executive vice president and COO, Subaru of America, Inc. "Having 100% of our models listed as IIHS Top Safety Picks and now the Legacy and Outback models tested to TSP+ status demonstrates that." 
The TOP SAFETY PICK recognizes vehicles that in IIHS testing do the best job of protecting people in moderate overlap front, side, rear, and rollover crashes based on 'good' ratings in each category. The IIHS ranks in terms of Good, Acceptable, Marginal and Poor, with 'good' as the top rank possible in Institute tests. Winners also must have electronic stability control.
"For four consecutive years, Subaru is the only automotive manufacturer with the distinction of earning IIHS TOP SAFETY PICK awards for every model it builds," said Institute president Adrian Lund. "Subaru deserves praise for making safety a top priority."
*2013 Top Safety Picks include the 2014 Subaru Forester, Legacy, and Outback.